Walking Sierras Tejeda and Almijara Natural Parks
One of the attractions of the Axarquia region of the Eastern Costa del Sol is stunning the back drop of the Sierra Tejeada and Sierra Almijara mountains.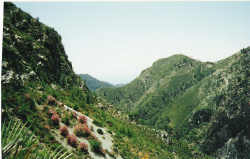 Whether you are a serious walker or just enjoy spending time being surounded by nature then the unspoilt countryside is just a few minutes away.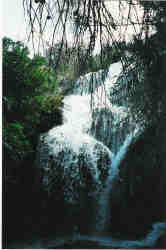 Guided Trips into the Sierras Tejeda and Al Mijara Natural Parks for walking, photography or sketching with picnics, can be arranged through spanishwalks.co.uk who can also arrange trips to the Alpujarras (Of Driving Over Lemons Fame) or magnificent Granada and the Alhambra Palaces.
With qualified mountain guide Martin Riley, the first British mountain guide (IML) to join the Asociacion Espanola de Guias de Montana (AEGM) walking, trekking and scrambling in the Sierra Nevada and Alpujarra is also available all year round for either full or half days, high or low routes.